Professor. K.A.Azimov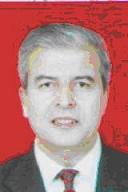 KAZIM A. AZIMOV
Professor, Dr.
Department of Sociology
Tel. (+994-12) 438-04-21
E-mails: azimov10@hotmail.com
PERSONAL DATA
Born 10 February, 1951.
1968-1973, graduated from the State Institute of Languages, B.A. in English and Azeri Languages with distinction
1968-1974, Senior Lecturer in English language, Department of the English Language, Azerbaijan State Institute of Languages, Baku
1974- served in the Army
Since 2000 professor of Sociology at Baku state university
EDUCATION AND ACADEMIC DEGREES OBTAINED
2000-2001 Harvard University, Kennedy School of Government and Hawaii State University, Certificate in Sociology, Honolulu- Cambridge, USA
2000 English as a Second language, Certificate of American Language Center, Chisinau, Moldova
1982-1985 Doctorate studies at Moscow State University, Doctor of Philosophical sciences (Doctorale Thesis, Moscow 1990)
1975-1978 Candidate studies at Moscow State University, Candidate of Philosophical sciences ((Ph. D.), (Candidate Thesis, Moscow 1978)
1980-1983 The State University of Azerbaijan, Arabic and Persian languages (non-degree studies)
1968-1973 The State Institute of Languages, B.A. in English and Azeri Languages (with distinction)
Candidate Thesis: «The Ethics of Medieval Azerbaijan and the critique of western conceptions».
Doctoral Thesis: «The Problem of Man in Ancient and Medieval Azerbaijan philosophy». Moscow State University, 1989
COMPLETE PROFESSIONAL BACKGROUND
2009 – to Present, full-time Professor of Sociology, Department of Sociology, Baku State University
1996-2000 Leading Research Worker, Department of Social Philosophy, Institute of Philosophy and Law, National Academy of Sciences; Visiting Lecturer in Sociology, Baku State University, Baku
2004-2005 Lecturer in American studies, the Caucasus Private University, Baku
1994-96 Dean of the Social science and Law faculty, Chair of Sociology department, the Khazar university
1979-1995 Professor, Chair of Social Sciences, Azerbaijan State University of Arts and Culture, Baku
1973-1975 Senior Lecturer in English, Department of the English Language, Azerbaijan State Institute of Languages, Baku
Dr. Azimov is the author of 7 books and over 100 scholarly articles. Under his academic supervisorship 4 of his postgraduate students have completed their PhD dissertations; one more postgraduate student continues working on his dissertation. In different years he has been teaching the following courses: history of philosophy, religion, political sociology, history of sociology, sociology of management, and introduction to American studies, conflict, culture, gender studies, ethics and aesthetics.
In his candidate dissertation he has stated a series of original ideas. Having considered the ethical and aesthetical thoughts of medieval Azerbaijan as a constituent part of Near- and Middle Eastern cultures, he has compared them with classic Greek, in particular with Hellenistic philosophy and culture. For the first time the methods and principles of semiotics were applied to the given issues. Consequently, the idea of polyfunctionality of medieval cultural texts was originated; the classification of the languages of Islamic culture was developed. One of his important theses says that in the Near East, including Azerbaijan, the philosophic thought expresses itself in the belles-lettres form. Until recently, the Near Eastern philosophy has unequivocally been specified in the academic literature as a materialistic pantheism. Whereas Dr. Azimov in his dissertation has set up two alternative types of pantheistic world outlook: one he dubs as «non-conceptualized mythological pantheism», the other one as «transcendent-immanent pantheism». He has argued that the latter two forms are adequate to neareastern and azerbaijani philosophies. For an exact definition of this phenomenon he has coined a new term «theopanism» by borrowing the greek words. He has also analyzed modern western conceptions of neareastern and azerbaijani ethical and philosophic thoughts. In his doctoral dissertation he has applied a systemic approach to the study of the problem of man in the religious-philosophical doctrines of Zoroastrianism and medieval Islam. As a novelty, he brings forward the idea of continuity of the philosophic thought in the Central Eurasia and the Mediterranean regions. This idea has grounded in his contrast study of culture and civilization: the latter arises, develops, and then disappears, whereas culture, like the life of people, is infinitely durational, continuous and long lasting. With regard to the given region he has introduced a new concept of the common Indo-European geocultural time and space, which is assumed to have remained in tact until the rise of Christianity and Islam in the region. He assumes that the Zoroastrian religious and philosophic tradition is an ingredient of this geocultural time and space. The trends of the philosophic and religious developments both in the West and the East change with the rise of the monotheistic religions in the both poles. The changes that took place in the cultural and historic «axial time» (K. Jaspers) are considered in the comparative studies in the East and West philosophies. From this point of view the peculiarities of religious-philosophical anthropology of Zoroastrianism and Islam are exposed in details. It is assumed that the philosophic symbiosis produced in the philosophy of Ibn Sina and his school, particularly by distinguished azerbaijani thinkers Bahmanyar al-Azerbaijani and Nasir ad-Din Tusi underlies these philosophic developments.
PRESENT RESEARCH INTERESTS
Philosophy, Sociology, Religion, Culture studies, American studies, Linquistics, Literature
INTERNATIONAL CONFERENCES, SYMPOSIUMS
2000 The Idea of Heydar Aliev about "The Common Caucasus Home": local conflicts and peace building in the Caucasus. The MESANA Conference. 13-17 November, Orlando-Florida.
2000 Political career of Ilham Aliev in the light of the political leadership principles. The MESANA Conference. 13-17 November, Orlando-Florida.
Nagorno-Karabakh conflict: what international law and norms say? German-Azerbaijan Institute after named Nizami Ganjavi, Berlin, Germany, 14 December, 2006 (highlighted in the interview for the newspaper " Ayna" on 26 December, TV interview of the author, 29 December. Baku 2006)
2005 International geopolitical situation and ethnic conflicts in the South Caucasus, Gottingen G. August University, Germany
2006 Nagorno-Karabakh conflict in the light of International Law, Potsdam University, Nizami Institute in Berlin 14 December Germany
International Society for Neo-Platonic Studies. Annual Meeting, Liverpool, 24th-27th June 2004
Institute of Classical Studies. Conference on Porphyry, 6th-7th July, London 2004
Internal and External Dimensions of Ethnic Conflicts in the Caucasus and Central Asia. - Kennedy School of Government, Harvard University. July 2001.
Ethnic Conflicts in Afghanistan and Central Asia. – Middle East Center, Harvard University, May 15, 2001.
Hawaii Sociology Association Conference. !5 February 2001.
American Councils for International Education, JFDP Conference on American Culture. 17 August, Delaware, 2000
Distance Learning and Teaching Methodologies. JFDP mid-year Conference, 24-27 January, Washington DC, 2001
The GUAM Conference, Harvard University, 25 May Cambridge, 2001
Teaching Critical Thinking and Cooperative Classes. JFDP Final Conference, 15-19 July, Washington D. C., 2001
Post-Soviet Developments and Ethnic Conflicts in the Caucasus and Central Asia- University of Hawaii, Manoa, Sociology, December, 2000
Comparative Studies in Zoroastrian, Greek and Islamic Philosophies. – University of Hawaii, Manoa, Philosophy and sociology departments. September 2000.
The Renaissance Culture of Turks: Azerbaijan and Central Asia. May Ankara, 1994.
Democracy and Civil Society in Azerbaijan. June, Baku-Ankara Conference, 1995.
LIST OF SELECTED PUBLICATIONS
2003 Introduction to Conflict and Peace Studies. Reader: Women's Role in Preventing Conflicts and Peace building in the Southern Caucasus (in English, Russian and Azeri), author and translator, Baku
2003 Introduction to Conflict and Peace Studies. Curriculum in English and Azeri. Innovative and interactive methods of teaching Baku
2004 The models of social change and development in modern üestern sociology
2004 The methods and principles of comparative studies in modern westeuropean political philosophy
2005 East-West: Philosophy and Art relationships
BOOKS
Introduction to Conflict and Peace Studies. Reader: Women's Role in Preventing Conflicts and Peace building in the Southern Caucasus" (in English, Russian and Azeri), author and translator, Baku, 2003
Sociology. Textbook for University students. Baku, 2003
The Religious Values of Man in the Doctrines of Zoroastrians. Baku, 1991
The problem of man in ancient and medieval philosophy of Azerbaijan. Moscow, 1987
Medieval Azerbaijani thinkers about the nature of man and the critique of modern western conceptions. Baku, 1986
The problem of man in religious-philosophical doctrines of Zoroastrians and Islam. Baku, 2009 (February-March)
Human being and society. Textbooks for the 8, 9, 10 and 11th grades of the Secondary schools. Baku, 2005-7 (in Azeri, and Russian, co-author)
INTERNATIONAL AND DOMESTIC GRANTS, PROGRAMS
2006, The DAAD and OSI scholarship, October-December, Free Berlin University, Germany
2005, The DAAD scholarship, October-December, Goettingen G. August University, Germany
2004, Middle school Social Studies Pre-service Education Curriculum development for Azerbaijan, George Mason University, Virginia, USA
2004, British Academy Visiting Professor, University of London and University of Liverpool, London
2004, Open Society Institute Academic Fellowship Program, IHESP for teaching, Baku
2003, Central European University Senior Academic Fellowship Program, Budapest
2003, Grant of the Open Society Institute (OSI) for writing textbook
2003-2002, United Nations Development Fund for Women (UNIFEM). Certificate of Appreciation
2002, Travel Grant of OSI, Central European University, Budapest
2000-2001, Visiting Professor, Harvard University, Kennedy School of Government, and Hawaii State University. USA